What Those Men Do!
(2013)
What Those Men Do!
IMDB:

5.5
Genre
Directed by
Cast
Tair Mamedov, Roman Yunusov, Konstantin Kryukov, Gavriil Gordeyev, Ravshan Kurkova, Anna Khilkevich, Christina Asmus, Natalia Medvedeva, Ekaterina Skulkina, Dasha Astafieva
Annotation
Unreachable women, half a million of dollars and four heroes, participating in a sex tournament, organized by a quirky millionaire! The essence of the game – seduce as many women as you can in 5 days at the seaside resort. But the targets are not that easy – the grandma, the wife of the oligarch, the citadel woman and the virgin…
Ko tie vīrieši dara!
Что творят мужчины!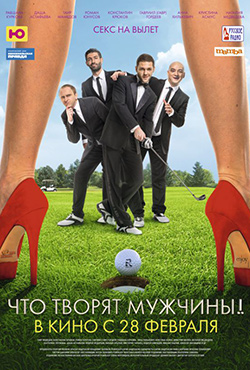 Watch movie trailer
Pictures