The Man from U.N.C.L.E.
(2015)
The Man from U.N.C.L.E.
IMDB:

7.3
Genre
Action and Adventure
Comedy
Adventure

Directed by
Cast
Henry Cavill, Armie Hammer, Alicia Vikander, Elizabeth Debicki, Luca Calvani, Sylvester Groth, Hugh Grant, Jared Harris, Christian Berkel, Misha Kuznetsov, Guy Williams, Marianna Di Martino, Julian Michael Deuster, Andrea Cagliesi, Riccardo Calvanese
Annotation
In the early 1960s, at the height of the Cold War, CIA agent Solo and KGB agent Kuryakin are forced to team up on a joint mission to stop a mysterious international criminal organization, which is bent on destabilizing the fragile balance of power through the proliferation of nuclear weapons and technology. The duo's only lead is the daughter of a vanished German scientist, who is the key to infiltrating the criminal organization. They must find him and prevent a worldwide catastrophe.
Vīrs no U.N.C.L.E
Агенты А.Н.К.Л.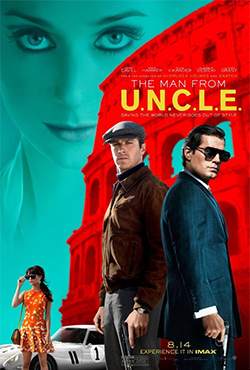 ©
2015 Warner Bros. Pictures
Watch movie trailer
Pictures