Ooops! Noah is Gone...
(2015)
Ooops! Noah is Gone...
IMDB:

5.8
Genre
Comedy
Family
Animation
Adventure

Directed by
Cast
Dermot Magennis, Callum Maloney, Tara Flynn, Ava Connolly, Paul Tylak, Alan Stanford, Aileen Mythen, Patrick FitzSymons, Carla Becker, Franciska Friede, Lotta Doll, Tina Eschmann, Patrick Bach, Chris Evans, Wolf Frass
Annotation
It's the end of the world. A flood is coming. Luckily for Dave and his son Finny, a couple of clumsy Nestrians, an Ark has been built to save all animals. But as it turns out, Nestrians aren't allowed...
Ups! Kuģis pazudis...
Упс… Ной уплыл!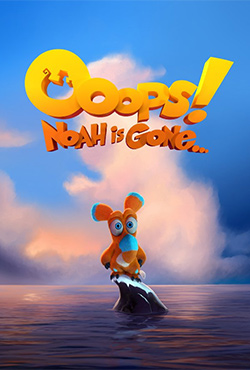 ©
2015 Ulysses Filmproduktion
Watch movie trailer
Pictures