Snowtime!
(2015)
Snowtime!
IMDB:

6.1
Genre
Comedy
Family
Christmas movies
Animation

Directed by
Jean-Francois Pouliot, Francois Brisson
Cast
Angela Galuppo, Mariloup Wolfe, Lucinda Davis, Nicholas Savard-L'Herbier, Sophie Cadieux, Anne Casabonne, Hélène Bourgeois Leclerc, Ross Lynch, Catherine Trudeau, Gildor Roy, André Sauvé, Sebastién Reding, Heidi Lynne Weeks, Hugolin Chevrette-Landesque, Liz MacRae
Annotation
To amuse themselves during the winter school break, the kids in a small village decide to have a massive snowball fight. Luke and Sophie, both 11 years old, become the leaders of the opposing sides. Sophie and her cohort defend an elaborate snow fort against the assault of Luke's horde. Whichever side occupies the fort at the end of the winter break wins.
Sniega kaujas
Снежная битва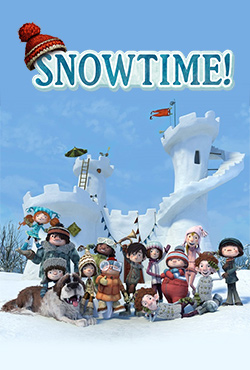 ©
2015 CarpeDiem Film & TV
Watch movie trailer
Pictures